At the Magic Sauce we think that the key driver to successful marketing outputs is the quality of the client/agency relationship. In fact, we believe that the strength of the agency/client relationship is the most important variable influencing marketing success.
It is the 'magic sauce' for creativity, and crucially it also holds the key to a much more fulfilling and enjoyable worklife, whichever 'side of the fence' you are working on.
Time and again, the reflections of the senior marketeers and agency leaders that we talk to, point to the critical importance of a strong partnership between client and agency partners in creating 'magic' relationship dynamics - involving mutual trust, challenge, collaboration and enjoyment - in which great work was able to flourish. Indeed over 95% of the 125+ agency and client-side leaders interviewed stated that the quality of these relationships was a significant determining factor in creating the best work of their careers.
Transformational effect of our team and agency management. This is an extremely course on a subject that doesn't get the attention and focus it deserves. I think it should be mandatory for everyone on the client and agency side! It gave us the right forum to delve into our relationship with our external agencies and also internal creative teams. The open, discursive discussion with James and his expert guidance and fresh thinking has helped us make immediate improvements. The best course we've ever done!
This was one of the best training courses I've done in my career. Full of super valuable and insightful nuggets which not only made me feel sure about my role but also levelled up my personal confidence and ambition to be better.
The course everyone in marketing should do at least once...The Magic Sauce course with James was insightful and genuinely beneficial to getting the best out of our agency/client relationship. As a client, you rarely get the opportunity for this kind of training and it was incredibly insightful/challenges everyone to think differently (even if it's going well!). Our team often find ourselves referring to the course content in our day to day! Thanks James.
Take this course! An invaluable course in re-energising your mindset towards client/agency relationships. James has the benefit of both an agency and client mindset, and whilst always challenging us to be the best version of ourselves in the workplace and to our clients, also empathetic to the pressures that we face. The course provided real, actionable steps we could take to become better client partners, and James is a great sounding board throughout the process. 5/5 Would recommend!
The Magic Sauce programme has been designed to transform such client/agency relationships, and to develop happier, and more profitable and productive partnerships as an end result. It does this by improving the understanding and importance of relationship dynamics, communication and wider team chemistry. It helps clients and agencies to understand each other better to work together better towards their shared goals and thereby to work more effectively, efficiently, enjoyably and profitably together. It also offers a behaviour change and measurement framework to improve relationship quality over time.
Founder.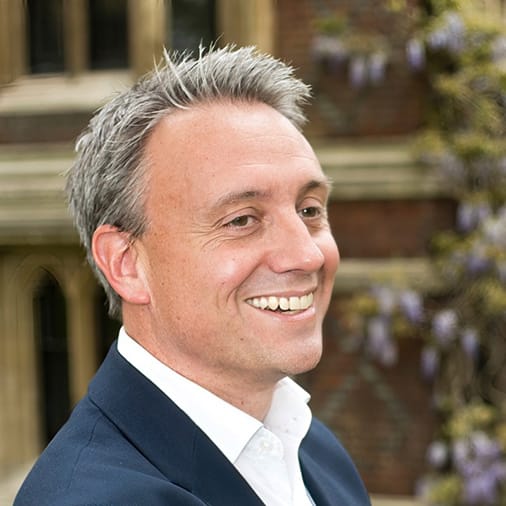 James is the creator of the 'Magic Sauce' relationship programme. He has 20 years experience 'both sides of the fence' as agency leader and client.
This is a brilliant course for agencies that want to get their client service teams thinking more deeply about the experiences they deliver and the relationships they build.
Magic Sauce is absolutely brilliant! James's experience of being client and agency side is invaluable. The discussions are always approached from different angles which helps to spark the conversation between the group. I really enjoyed James's tip and tricks to being the best account man you can and how you can build trust between agency and client.
I can't speak highly enough about Magic Sauce. It's an enjoyable programme full of 'real world' insight and knowledge on how to improve the client-agency relationship. The programme gets you involved, gets you thinking and gets you communicating better. It's already made a huge difference. I would highly recommend it.
I would recommend this training to anyone working in Account Management, whether you're just starting out, or have been doing it for over a decade! James' course was invaluable to me and I'm so glad that I took part as it has helped in shaping who I am as an account person.
Programmes.
The Magic Sauce is written and delivered by James Hayhurst, an ex-agency leader turned Unilever marketeer with 20+ years total agency and client-side experience. This bespoke course summarises his perspective from his time spent 'both sides of the fence' and is compiled from interviews with over 125 expert contributors from middle management to C-suite with first-hand experience both client and agency-side.
Clients.