At the Magic Sauce we believe that the key driver to successful marketing outputs is the quality of the client/agency relationship. The strength of the agency/client relationship is in fact the most important variable influencing marketing success. The relationship is the 'magic sauce' for creativity.
The purpose of fostering a great relationship between client and agency is to drive better work and therefore better business results. It also happens to be the most fun way to get things done.
Good work does not come from poor relationships.
I am a strong believer that clients get the work they deserve - and we have to invest in the relationship as well.
Get the relationship right and the rest will follow.
Time and again, reflections from senior marketeers and agency leaders on the most impactful communications of their careers focuses on the strength of the relationship between client and agency partners, of mutual trust and of creatively challenging environments in which great work was able to flourish. Indeed over 95% of the 80+ agency and client-side leaders interviewed stated that the quality of these relationships was a significant determining factor in creating the best work of their careers.
We work with client and agency teams to ensure that both parties fully understand the potency of the relationship dynamic to unlocking creativity and the commercial outcomes that follow. We develop behaviour change programmes that improve working relationships and can create a step-change in a partnerships trajectory.
We also believe that working in marketing and communications shouldn't be as stressful, unhappy and all-consuming as it has become in recent years. Building stronger, authentic relationships built on mutual respect, empathy and shared objectives is the best way to build happier and more impactful teams.
Founder.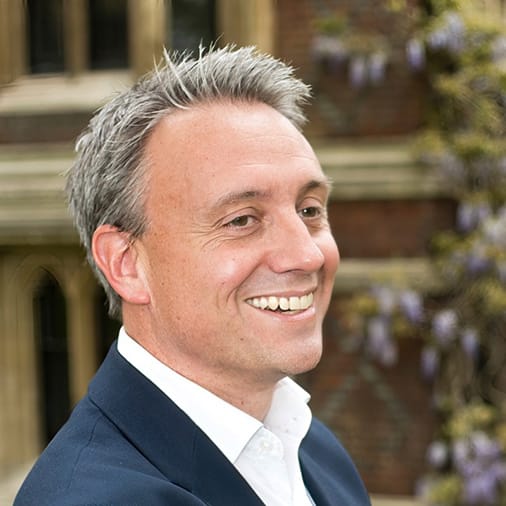 James is the creator of the 'Magic Sauce' relationship programme. He has 20 years experience 'both sides of the fence' as agency leader and client.
James' 20+ years of Ad Land experience opens you up to a world of rigorously researched client insight. The sessions help you to better understand your clients' attitudes to agencies, how to build client relationships by asking the right questions and honing your ways of working with them. If you have a taste for that, the Magic Sauce course is for you.
Great course. Ours is a people business and James' focus is human-centric and informed by real experience and pragmatism. He promotes situational awareness and empathy; pre-requisites for establishing and sustaining trust. I think our team finished this course better equipped to do their best work, and more focused on how to build mutually profitable, sustainable relationships with our Clients.
I would recommend this course to anyone working in the client service department of an agency. James's knowledge, experience and insight from both agency and client side is extremely helpful, interesting and revealing! He delivers the course in a very relaxed, informal and conversational manner allowing for open and honest discussion throughout.
'The Magic Sauce' course was impressive in its breadth of content and pragmatic advice but its potency lies in the grounding of its being - better relationships results in better work. James has used his experience of working both sides of the relationship to distil a useful, stimulating and practical course that I would recommend to anyone involved in marketing.
Programmes.
The Magic Sauce is written and delivered by James Hayhurst, an ex-agency leader turned Unilever marketeer with 20+ years total agency and client-side experience. This bespoke course summarises his perspective from his time spent 'both sides of the fence' and is compiled from interviews with over 80 expert contributors from middle management to C-suite with first-hand experience both client and agency-side.