About the Client programme.
This bespoke course gives a perspective 'both sides of the fence' and is compiled from interviews with over 80 expert contributors from middle management to C-suite with first-hand experience both client and agency-side.
What questions will it answer?
Why relationships are so fundamental to increasing marketing spend efficiency and effectiveness.
How agencies really work? What motivates agencies and how to get them to go the extra mile for you?
Why it's important to let the agency in, and how this can reduce your workload.
Why as the client your role in creating the conditions for creativity is the most important of them all.
How to get a 'Meerkat' and not a 'Camel'? How 'One Team' working practices can make a fundamental difference to creative execution.
Why you want to create the 'happiness advantage' and to be sensitive to power dynamics.
How to measure what you treasure, and why you should set additional KPIs for measuring relationship quality.
How to make the magic sauce
Fundamental principles that underpin good agency/client relationships.
Key ingredients for client-agency success to take away and use.
5-Step behaviour change framework to commit you to new working practices.
How is it delivered?
Delivered through a number of 90 and 120 minute interactive modules the course enables client-side professionals to 'peer behind the agency curtain'. As well as practical tips, and numerous interactive exercises, the course focuses heavily on behaviour change and provides checklists and measurement frameworks that clients can use to guide their interactions and track their relationship strength in partnership with their agency partners. The programme is available for solus client groups of 10-12. Additionally mixed client cohorts run both physically and virtually throughout the year, where organisations can send a handful of attendees to the group.
Who is it for?
The programme is suitable both for junior/mid-level managers as well as those leading agency relationships with content tailored and taught to suit each level, from how to connect and communicate most effectively with your agency to managing power-dynamics, inter-agency groups and agency assessments.
What are the programme outcomes?
This course will show you how to take the first steps to a more productive and more rewarding relationship with your agency partners. Having completed the course attendees will have a greater understanding of how to work more confidently and effectively with individual agencies and inter-agency groups. Clearer conversations will enable better work to be produced more efficiently and keep standards of agency delivery high.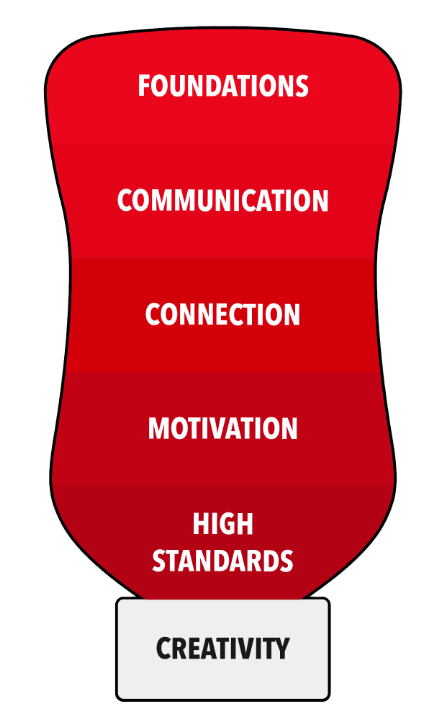 Register your interest
Pre-register for our Autumn 2023 mixed client-agency cohort.
Partnering Programmes.
Double the impact with our partnership programmes.
In addition to our client and agency modules a number of partnership programmes are available.
Relationship reset
Behaviour change programmes for established partnerships looking for a reset or to take the partnership to the next level.
Flying start
The first 90 days of a new working relationship are critical for setting the tone of things to come. The Flying start programme helps client and agency partners take the best first steps post a new partnership.
Measure what you treasure
An ongoing relationship monitoring programme. Clients and agencies to construct a dashboard key relationship behaviours that can be monitored over time to drive better marketing outputs.
Looking for our Agency Programme?
The Magic Sauce is for Agencies as well as Clients.
Clients.